Kismet Connection
Kismet Connection, the latest romantic comedy starring Shahid Kapoor and Vidya Balan in the lead is all set to release in theatres from July 18th.
It is literally about the KISMAT KONNECTION between the two characters Raj Malhotra and Priya who never get along well, who always fight whenever they meet. But destiny has something different in store. Despite their constant clashes destiny brings them together. How Raj and Priya become friends and get to know each other and ultimately relationship blossoms between them. The film tells you about how destiny has a strong influence over life. How it connects you to
another person whom you never expected to be with in life. As it is rightly said "Jiske saath tumhari kismet connection honi hoti hai use aap nakar nahi saktey aur jo aapki kismet mai nahi hai aap laakh koshish karle aap ko nahi mil paayega…" so its all upto destiny.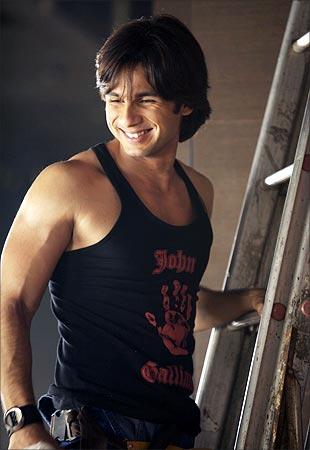 I am playing Priya in this film; she is very vivacious, happy-go-lucky who loves life and has a positive approach towards life. She is from a well to do decent family from Toronto. Her upbringing is such that she loves to be happy, easily mingles with people, who always want her environment also joyful.